It's a holiday here in the US -- Memorial Day, official start of the summer vacation season. So since many of you are in the mood for play, I thought I would point out some of the fun and amazing MCU applications that have crossed my desk this past month.
Display cube. This handy little device has a 128x128 display on each side, each with its own MCU. You can put independent images on each surface, or coordinate them so that together they provide the ability to look at something literally from all sides.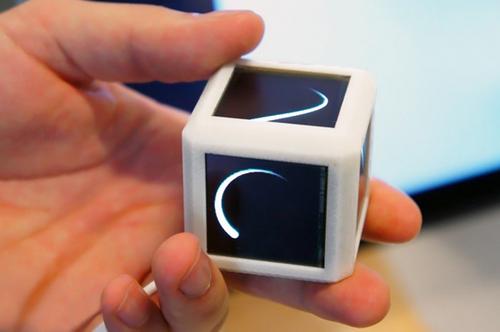 KegDroid. If your idea of a perfect holiday is beer and TV, this little guy might appeal. The Arduino-based Android-shaped beer dispenser requires an NFC card swipe over a Xoom tablet before it delivers the brew, so you can keep the moochers at bay.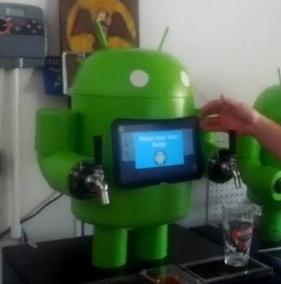 Fall prevention. As we grow older, it is common to lose some of our ability to stay balanced, and injuries from falls can quickly become crippling or fatal to the elderly victim. Texas Tech University is developing a MEMS-based detector and alarm system that can warn the wearer if they are approaching a tipping point, and use WiFi communications to signal a physician if a fall does occur.
Singing floppy drives. Wonder what to do with that old five-inch floppy drive you have in your basement? Turn it into a musical instrument. The MCU controls the speed of the track-seeking servo on the disk head, tuning the buzz that the head makes. The one shown in the link plays the theme from "Doctor Who."
EMI detector. We all know EMI is a concern, either for the interference it generates in our equipment or for the information it spills out to the world at large. But how to detect which of your many devices is leaking electromagnetism? This linked article from Popular Mechanics tells us how to configure an MCU to tell us.
And finally: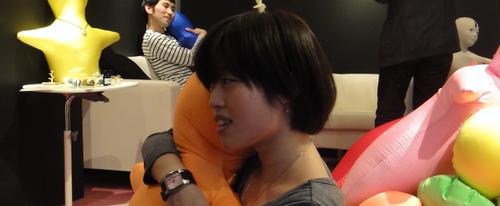 Comfort in communications. We can talk to our loved ones, even see them with video chat, but you couldn't get that hug you wanted until now. These Hugvie robots have a pocket into which you slip your phone, and will vibrate in sympathy with the voice of the person you are calling, giving you a more tactile connection to the person at the other end of the link. They don't hug back, yet. Researchers are working on adding the ability to transfer the hug you give your device into one delivered at the other end.
That's it for now. Anyone else have an application they would like to share? Post it here.